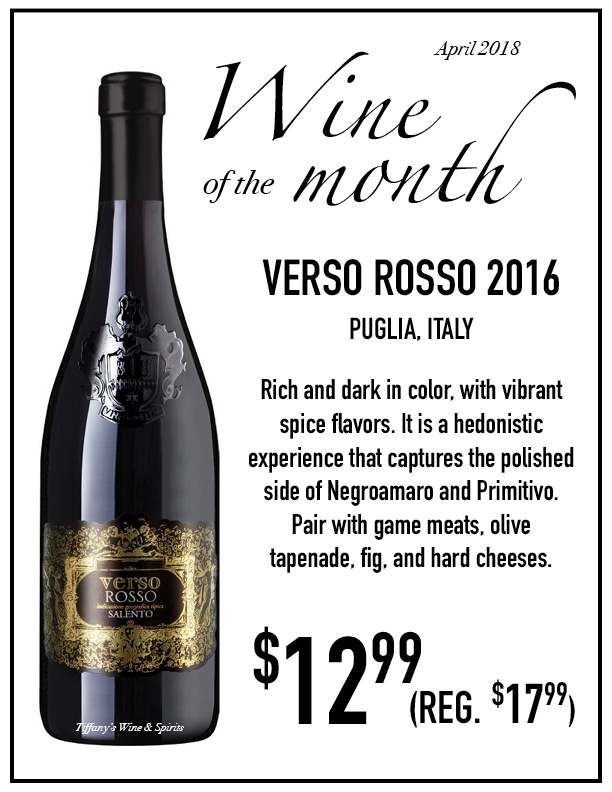 Verso Rosso 2016 – Puglia, Italy 
Verso is a very full-bodied, luscious wine made with a small percent of 'appassimento', or raisined, grapes. It comes from the same terrific people who make Casa Contini. The grapes are grown on two non-contiguous crus, with about 8,000 cases total made, which is, of course, very small for Puglia. Rich and dark in color, with vibrant spice favors, it is a hedonistic experience that captures the polished side of Negroamaro and Primitivo.
Food Pairing: Duck breast, olive tapenade and figs with soft cheese.