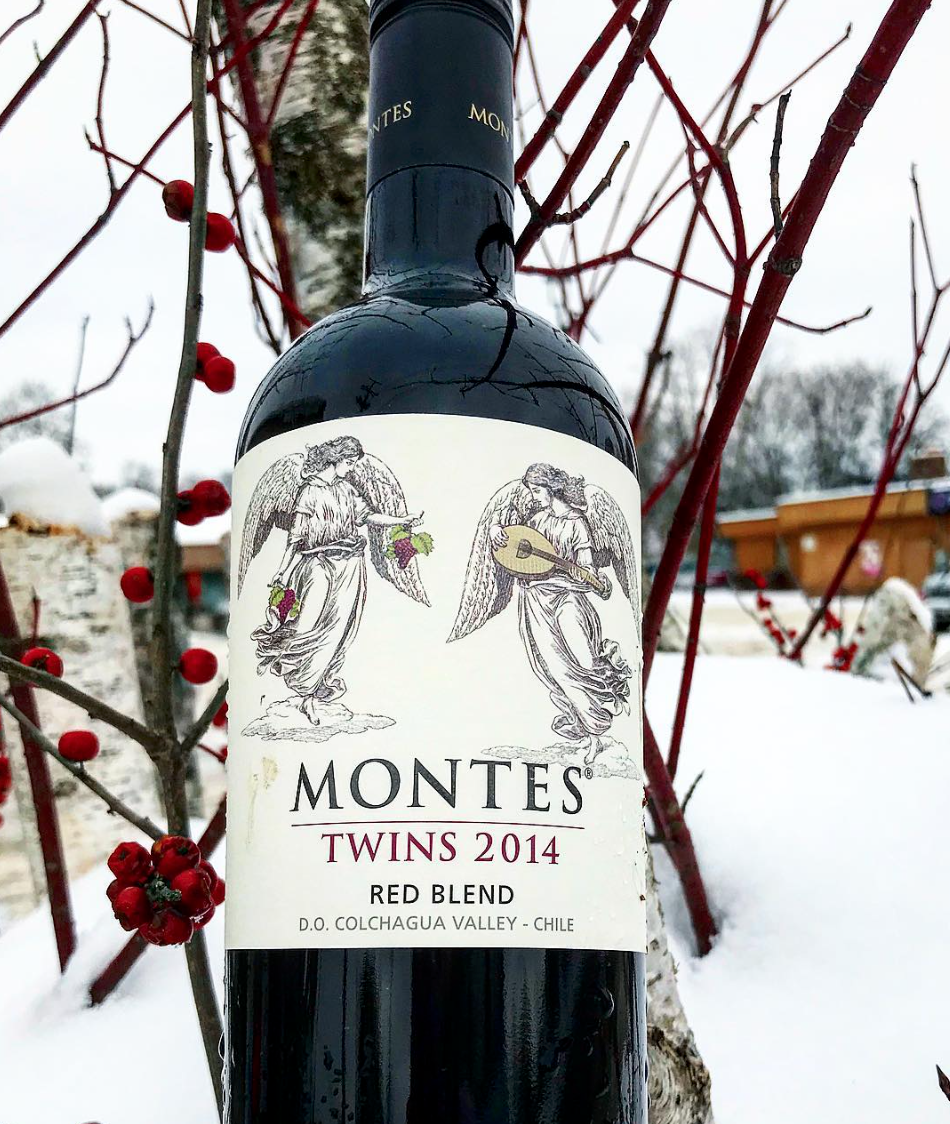 Wine of the Month – January 2018
Montes Twins Red Blend 2014 – Colchagua Valley, Chile
The Twins Red Blend combines the best of the four varieties it contains. The complexity and structure of the Cabernet Sauvignon, the freshness of the Tempranillo, the sumptuous palate of the Syrah, and the velvety texture of the Carmenere combine to make this an attractive wine that is easy to drink. Its deep and livelycherry-red-to violet color announces its youth, and the nose offers unmistakable aromas of red and black berries, subtle notes of black pepper, and sweet spices such as cloves and vanilla, all of which meld perfectly with the mild aromas of dark chocolate and caramel from the French oak. The vibrant acidity and soft tanninson the palate perfectly complement the intense and distinctive notes of toast to make this blend a pleasing wine with a long finish.
$10.99 (Reg. $17.99)
90 Points. James Suckling ~ "Fresh and clean wine with blackberry and hints of chocolate. Medium body, light tannins. Easy drinking and delicious".