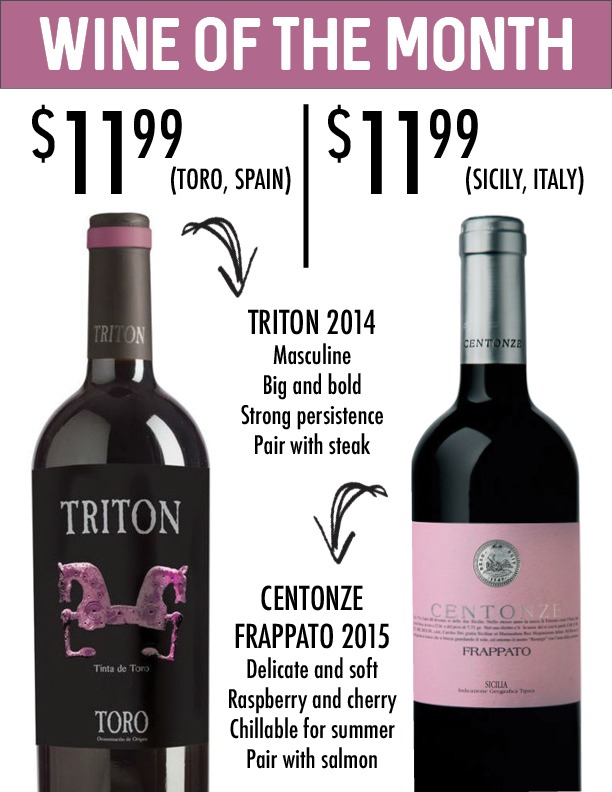 Triton 2014 – Toro, Spain
Vivid purple. Fresh, focused scents of ripe dark berries, candied flowers and peppery spices. Silky and appealingly sweet, offering sappy blueberry and cherry-vanilla flavors that tighten up slowly on the back half. Shows depth as well as vivacity and finishes with strong floral persistence, the harmonious tannins fading into the wine's clinging dark fruit.
Centonze Frappato 2015 – Sicily, Italy
Fruit from vines planted on sandy, calcareous soil was gently crushed, fermented on its skins in stainless steel tanks and aged in tank for four months and in the bottle for four months. Fresh notes of red cherry and currants mingle with bright acidity and spice.