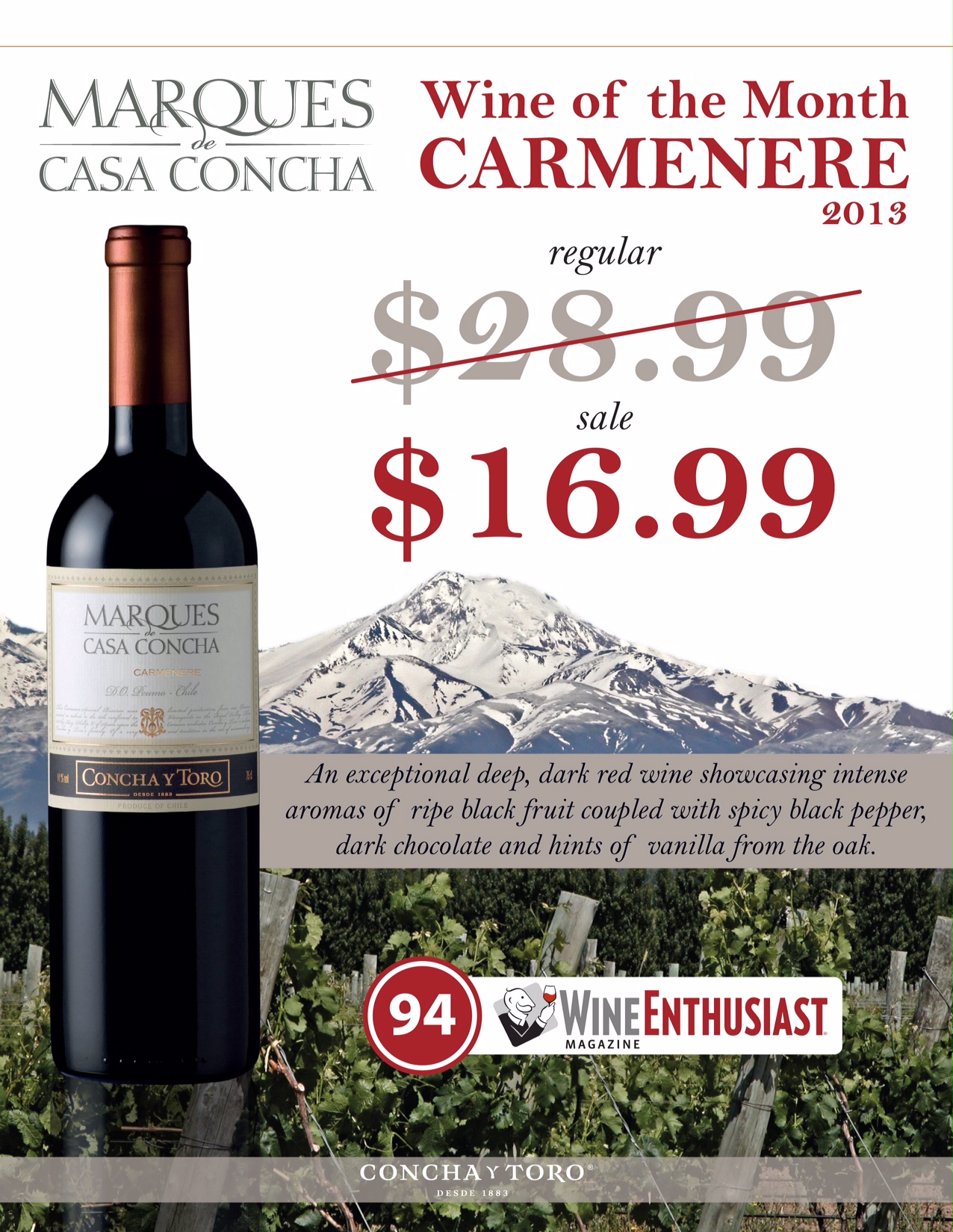 Marques de Casa Concha Carmenere
Deep dark red in color, with the classic profile of Carmenere from Peumo, with intense notes of ripe plums, black currants, and dark chocolate, along with firm tannic structure and pronounced acidity.
Variety
Carmenere.
Denomination of Origin (D.O.)
Peumo.
Origin
Peumo Vineyard, Cachapoal Valley.
The Peumo Vineyard is located 170 m a.s.l. and extends over the terraces and hills of the Coastal Range along the Cachapoal River. The vines come from pre-phylloxera vine stock and are trellised to vertical shoot position. The soils are deep and have a top layer of clay that retains moisture, which helps control plant vigor and growth, and more importantly, allows the vines to remain active until late May, when Carmenere is harvested.
Soil
River bench associated soils, deep alluvial clay loam.
Climate
Mediterranean with a strong influence of the Cachapoal River and Lake Rapel. Less influenced by the Andes.
Aging
16 months in French oak barrels.