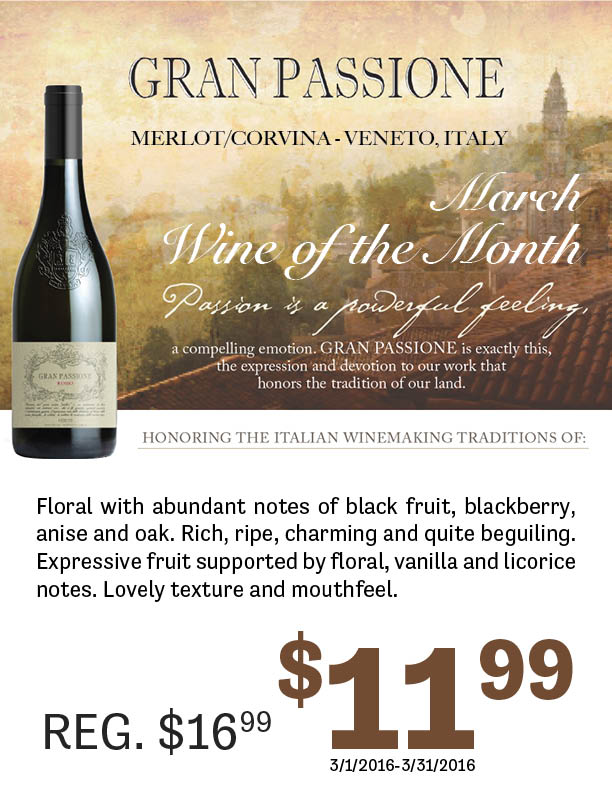 Gran Passione Rosso 2013 – Veneto, Italy
The Gran Passione Rosso is crafted in the tradition of "Apassimento" (to dry and shrivel), the same style as Amarone wines of the region. This technique has its roots in an ancient past dating back to the Roman era. Over the centuries, this technique of "drying" the grapes before crushing has been honed, resulting in this unique expression of northern Italy.
Gran Passione has an intense purple color. It is full-bodied and rich with dark fruit flavors of blackberry and black cherry balanced by a solid structure due to the elevated alcohol, acidity and soft tannins. It's a great wine for roasted and grilled meats, stews and other rich dishes. Also excellent with mature hard cheeses.
An appassimento style wine made from 60% Merlot, 40% Corvina.